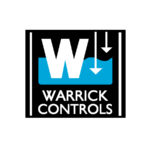 Automatic Controls Company is an authorized Gems/Warrick distributor, specializing in liquid level controls and process fittings. We offer a wide variety of Warrick controls, process fittings, and probes that can ship same-day.
Warrick Controls rely on the liquid level sensing capability of probes (electrodes) that are housed inside fittings designed to accommodate one or more probes. These controls take advantage of a liquid's conductive properties to complete a circuit and cause a control relay to actuate.
Applications Include:
Boiler low water cut-off
Boiler drum level control
Boiler high water / low water alarm
DA tank level control
Storage tank level control and alarms
General purpose liquid level control
Our unique ability to provide comprehensive application support, including wiring diagrams, sets us apart from our competition. We also stock the largest assortment of Warrick controls in the United States, with same-day shipping capabilities to get you up and running.
Call us toll-free at 1-800-532-7837 to speak with one of our knowledgeable sales team members for a free quote or more information!
Our mission is to become your unique partner for all your commercial and industrial requirements. With a large inventory of products, and technical expertise with all of our lines, we offer unparalleled sales, engineering, and support across the Southeast.
Disclaimer: Automatic Controls Company is a factory authorized distributor for Gems Sensors, Inc. in the states of Georgia, Florida, North Carolina, and South Carolina. Territory restrictions may apply. Please contact us for more information.