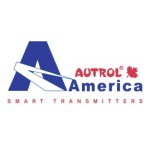 Automatic Controls Company offers Autrol America's complete line of smart transmitters at competitive prices. Autrol Smart Transmitters are offered for various services, such as differential, gauge, and absolute pressure, as well as temperature, flow, and level.
Are you looking to replace existing transmitters? We offer comprehensive cross-reference services for any major transmitter brand, such as Honeywell, Foxboro, Dwyer, Omega, Kele, and more. Autrol Transmitters are competitively priced and have proven excellent performance.
Autrol Smart Transmitters have excellent stability, high accuracy, and include features that facilitate easy installation, start-up, and minimum maintenance. Easy integration with host control systems, such as DCS, PLC, SCADA, AMS, PDM, and HHCs, allows for increased flexibility. Through the digital HART protocol, process variable, configuration, and parameters can be easily accessed. Autrol Smart Transmitters are equipped with automatic temperature compensation functions for high reliability and performance corresponding to the change of ambient temperature.
For more information on Autrol products, click here to visit our product page.
Call us toll-free at 1-800-532-7837 to speak with one of our knowledgeable sales team members for a free quote or more information!
Our mission is to become your unique partner for all your commercial and industrial requirements. With a large inventory of products, and technical expertise with all of our lines, we offer unparalleled sales, engineering, and support across the Southeast.